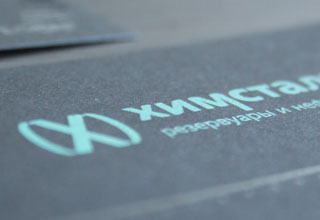 February, 2009
Foundation and registration of the company Himstalcon-Engineering PLC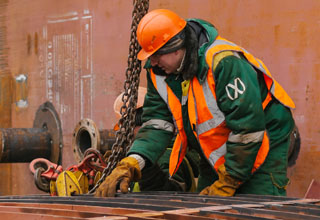 February, 2011
Beginning of active activity of
Himstalcon-Engineering
April, 2011
A specialized tank manufacturing plant with an area of 4500 m2 has been launched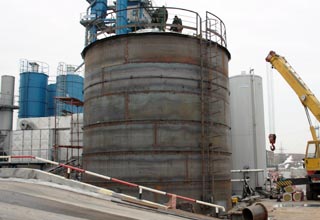 November, 2011
As part of the contract with
RVT-STROY LLC, the first tank for bitumen was designed, manufactured and installed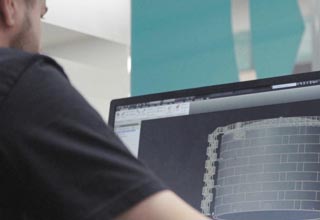 November, 2011
Creating a design office
March, 2012
Formation and provision of a full range of services: design, production of tanks, construction, installation and testing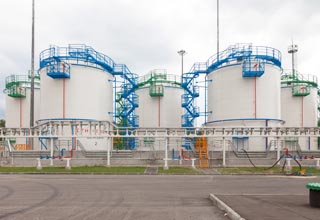 June, 2013
Increasing the focus of the field of activity of Himstalcon-Engineering. The company specializes in the construction of tank farms
July, 2015
Implementation of the quality management service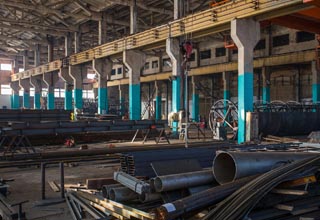 August, 2015
Moving the Himstalcon plant to a new location, the plant area increased to
7,500 m2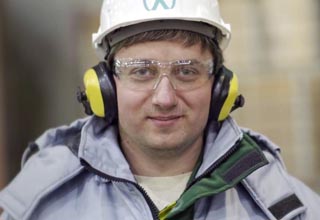 September, 2015
Modernization of the factory quality service, the production process complies with the international system of
ISO standards
September, 2015
The certificate of GOST ISO 9001-2011 was obtained for the design, manufacture and installation of metal structures, vertical and horizontal tanks, as well as for the design and installation of storage facilities for oil, petroleum products, chemical and other liquids, oil production and processing facilities, non-destructive testing of welded joints and metal, and General contractor and General designer functions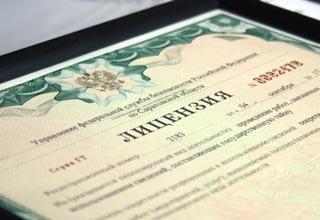 November, 2015
Obtained a license from the Federal security service of the Russian Federation to carry out work using information that constitutes a state secret
December, 2015
The certificate of the "Interregional Department of Construction (SRO)" on admission to a certain type or types of work that affect the safety of capital construction projects was obtained. The third level of responsibility, HBC can enter into contracts worth up to 3 billion rubles
December, 2015
The certificate of the "Interregional Department of Designers (SRO)" on admission to a certain type or types of work that affect the safety of capital construction projects was obtained. The third level of responsibility, HBC can enter into contracts worth up to 300 million rubles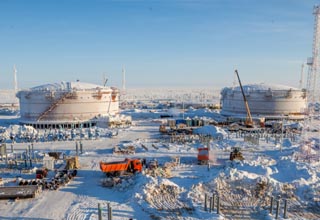 September, 2016
As part of the Urengoyskaya PS contract, the construction of a 144,000 m3 tank farm. Including rvsp-30000 m3-3 PCs. and rvsp-10000 m3 - 4 PCs.
September, 2016
The restructuring of the company by results of audit "the FAIS-Laboratory"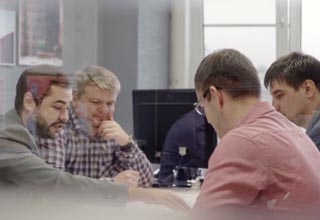 October, 2016
The transition to the principles of project management. The establishment of the project office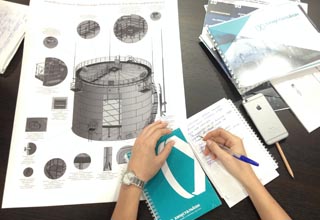 October, 2016
Creation of a vocational training school for students and graduates in the specialty "design engineer" on the basis of Himstalcon-Engineering"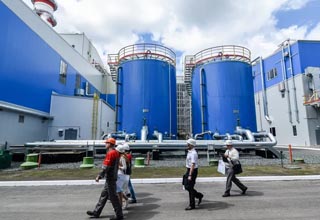 November, 2016
As a contractor, General Electric participated in the project of modernization of the Kazan TPP-3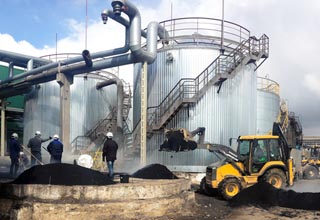 December, 2016
Contract with PhosAgro-Cherepovets. Turnkey construction of a tank farm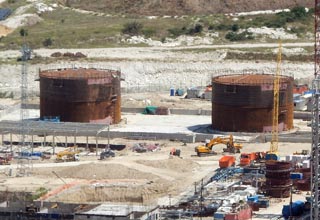 September, 2017
Turnkey construction of tank farms for two thermal power plants in Crimea: Simferopol and Sevastopol
November, 2017
Transition from a geographical sales model to the principles of an industry market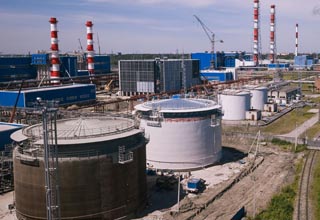 January, 2018
Participation in the investment program for energy supply of the Kaliningrad region. Acted as a contractor in the construction of three thermal power plants in the Kaliningrad region